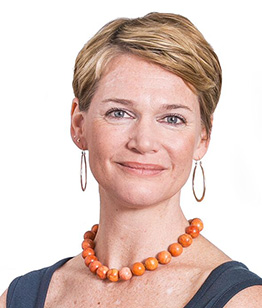 Elizabeth Shreve
Elizabeth Shreve is Founder and Chief Executive Officer of Shreve Williams Public Relations. A 25-year veteran of the publishing industry, Shreve is the former Vice President, Director of Publicity, for Henry Holt & Company in New York. She joined Henry Holt in 1997 and prior to that held positions in the publicity departments of Vintage Books, Dutton/Plume, Counterpoint Press, and Farrar, Straus and Giroux, where she began her career in publishing and first met Suzanne Williams.
Shreve has worked with such notable authors as former Vice President Al Gore and Tipper Gore; dignitaries Henry Kissinger and Kofi Annan; Pulitzer Prize–winning authors Ron Chernow, Carl Bernstein, and Rick Atkinson; and bestselling authors Barbara Ehrenreich, Salman Rushdie, Joyce Carol Oates, Paul Auster, Atul Gawande, Deepak Chopra, Jeffrey Sachs, and Naomi Klein.
Shreve lives and works in Washington, D.C.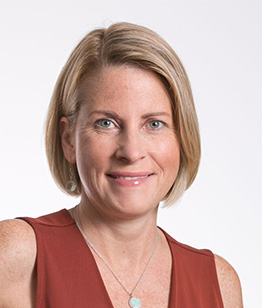 Suzanne Williams
President of Shreve Williams Public Relations since its formation in 2007, Suzanne Williams has more than 25 years of experience in the publishing industry and is the former Director of Publicity for Pantheon Books, an imprint of Random House. Williams began her career as a publicity assistant at Farrar, Straus and Giroux in 1992, where she and Shreve met, and later worked at Pocket Books/Simon & Schuster prior to joining Pantheon in 1997.
Authors with whom Williams has worked include Nobel Prize winner Toni Morrison; Pulitzer Prize winners Art Spiegelman and Carl Bernstein; National Book Award winners Ha Jin and Julia Glass; bestselling authors Mark Halperin and John Heilemann, Brad Meltzer, Anne Lamott, Bernhard Schlink, Alexander McCall Smith, Marjane Satrapi, Rick Bragg, and Rupi Kaur; National Book Award nominees Charles Baxter, Alan Lightman, and Gene Luen Yang; former Secretary of Defense Leon Panetta; former UN chief weapons inspectorHans Blix; political and social commentator Angela Davis; former SEC Chair Arthur Levitt; and astronauts Chris Hadfield and the late Sally Ride.
She is based outside of New York City.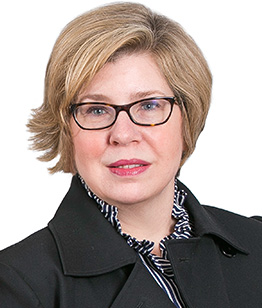 Nicole Dewey
Nicole Dewey is Managing Director of Shreve Williams Public Relations. A 20-year veteran of the book publishing industry, Dewey joined the firm in May 2017 after serving for many years as Vice President, Associate Publisher, and Executive Director of Publicity for Little, Brown and Company. She was Executive Director of Publicity for Henry Holt and Publicity Director for Doubleday, and she began her career at Seven Stories Press.
Dewey has worked with a broad and exceptional list of authors, including Nobel Peace Prize winner Malala Yousafzai; Pulitzer Prize winners Ayad Akhtar and Anne Applebaum; National Book Award winner Tim Weiner and National Book Award finalists Atul Gawande, Adam Haslett, Jane Mayer, and Kevin Powers; Booker Prize winners Hilary Mantel and Ian McEwan; and critically acclaimed and bestselling writers such as Kate Atkinson, Amy Cuddy, Emma Donoghue, Malcolm Gladwell, Gwen Ifill, Jodi Kantor, Sally Mann, Stephenie Meyer, Edna O'Brien, J. K. Rowling, and Maria Semple. She shares the board presidency of the Community of Literary Magazines and Presses (CLMP).
Dewey is based in New York City.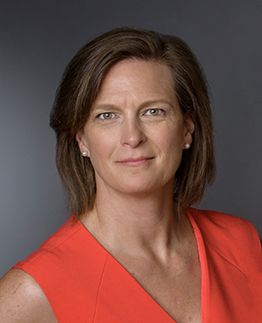 P. 202-656-4448
E. Email Anne
Anne Dickerson
Anne Dickerson leads the team at 15 Minutes, which offers media training for clients of Shreve Williams, helping authors make the most of their promotional events and media bookings.
Dickerson has prepped authors for appearances on network and cable television shows such as ABC's Good Morning America, PBS's News Hour, Fox News's Fox & Friends, and MSNBC's Morning Joe, as well as radio shows such as NPR's Fresh Air and WNYC's The Leonard Lopate Show. Clients include Penguin Books, Simon & Schuster, Henry Holt & Company, St. Martin's Press, W. W. Norton & Company, and HarperCollins. Dickerson has worked with General Michael Hayden, Nate Silver, Lauren Weisberger, Amy Chua, Senator Amy Klobuchar, and other authors. She is a former TV producer and lives in Washington, DC.
For more information about Anne and services offered, visit 15mingroup.com